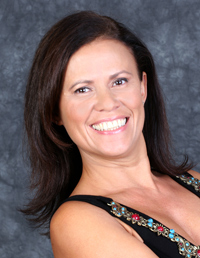 Isa Herrera, MSPT,CSCS owns and operates Renew Physical Therapy, a leading healing center in New York City. She has dedicated her career to helping women find relief from conditions such as dyspareunia, incontinence, pelvic pain, prolapse and pre and post-natal complications. Ms Herrera's approach to healing is holistic, utilizing techniques that tie together mindful-painful body components. She believes that everyone holds the key to their pain relief, all they need is to be shown the way. Her goal is to always empower her patients with the tools they need to succeed on their own.

Ms Herrera's passion for women's health and healing began after working for many years with pregnant women, who many times suffered from sexual pain and other problems after the birth of their children. Her experience with these women inspired her decision to further her studies by getting her Master's in Physical Therapy. Herrera's experience with her patients lead to the development of her treatment protocols and therapeutic methods, which fuse together many types of exercises, self-care practice and relaxation techniques. Her women's health program is called "The Renew Program For WomenTM".

Ms. Herrera's philosophy is, "With the proper amount of training and encouragement, women can be helped to control their pain or condition, get their bodies back and return to the lifestyles they desire." She has appeared on national television on both The Regis and Kelly Show and NBC's Today Show, where she promoted her work and her first book, "The Pregnant Couples Guide to Working Together." Her second book "Ending Female Pain, a Woman's Manual" is her latest attempt to spread the word about female sexual, pelvic and scar pain to a wider audience. This is book is hands down the most comprehensive resource available on the market today, filled with advanced techniques to relieve pain but presented in a way that any woman can understand, and ultimately conquer their pain.